THIS 10-PART SERIES IS MADE POSSIBLE WITH FUNDING SUPPORT FROM MUSIC IN AFRICA FOUNDATION, THE GERMAN FEDERAL FOREIGN OFFICE, SIEMENS STIFTUNG AND GOETHE-INSTITUT.
Shane Durrant is a musician, a songwriter, a creative director, and a dad. He's also the frontman of the band Desmond and the Tutus.
Tune in to this episode to listen to a delightful conversation about whether (or not) you HAVE to give up your career in a rock band when you become a parent (and how being the primary caregiver could impact that choice). We also chat about MySpace and the (crazy cool) opportunities it manifested, 15 years of being in a band, how having kids can change the creative process, the value of culture and music and how financial support for artists is an investment.
[02.49] A high school obsession with being in a band.
[05.27] 15 years and some highlights (Plus an informal cultural exchange programme with Japan!)
[08.43] A decision to have kids.
[09.30] The impact of children on a music career, and whether being in a rock band needs to be a pre-kids life.
[11.09] And if you were the primary care-giver?
[13.46] The impact of a music career on kids this age.
[16.13] The fans perception of a member of a band becoming a parent.
[17.54] Some of the challenges
[19.20] A support system.
[21.50] Industry support for parents?
[25.39] The creative process after kids.
[29.53] Writing songs about your children.
[31.15] Local music recommendations.
Quotes
"Like a lot of punk bands, we kind of started as a joke." – Shane Durrant
"It's just the best thing I've done with my time." – Shane Durrant
"The longer you're around, different stuff is important to you." – Shane Durrant
"A huge credit to my wife Angie, because she gets it." – Shane Durrant
"I think that it is easier for men, by a long shot, to keep going. I can't see how that gets easier, or gets different, or gets better." – Shane Durrant
"The moments that define parenting are these brief moments of intense joy." – Shane Durrant
Listen to the growing Spotify playlist of the artists featured in this special series of interviews.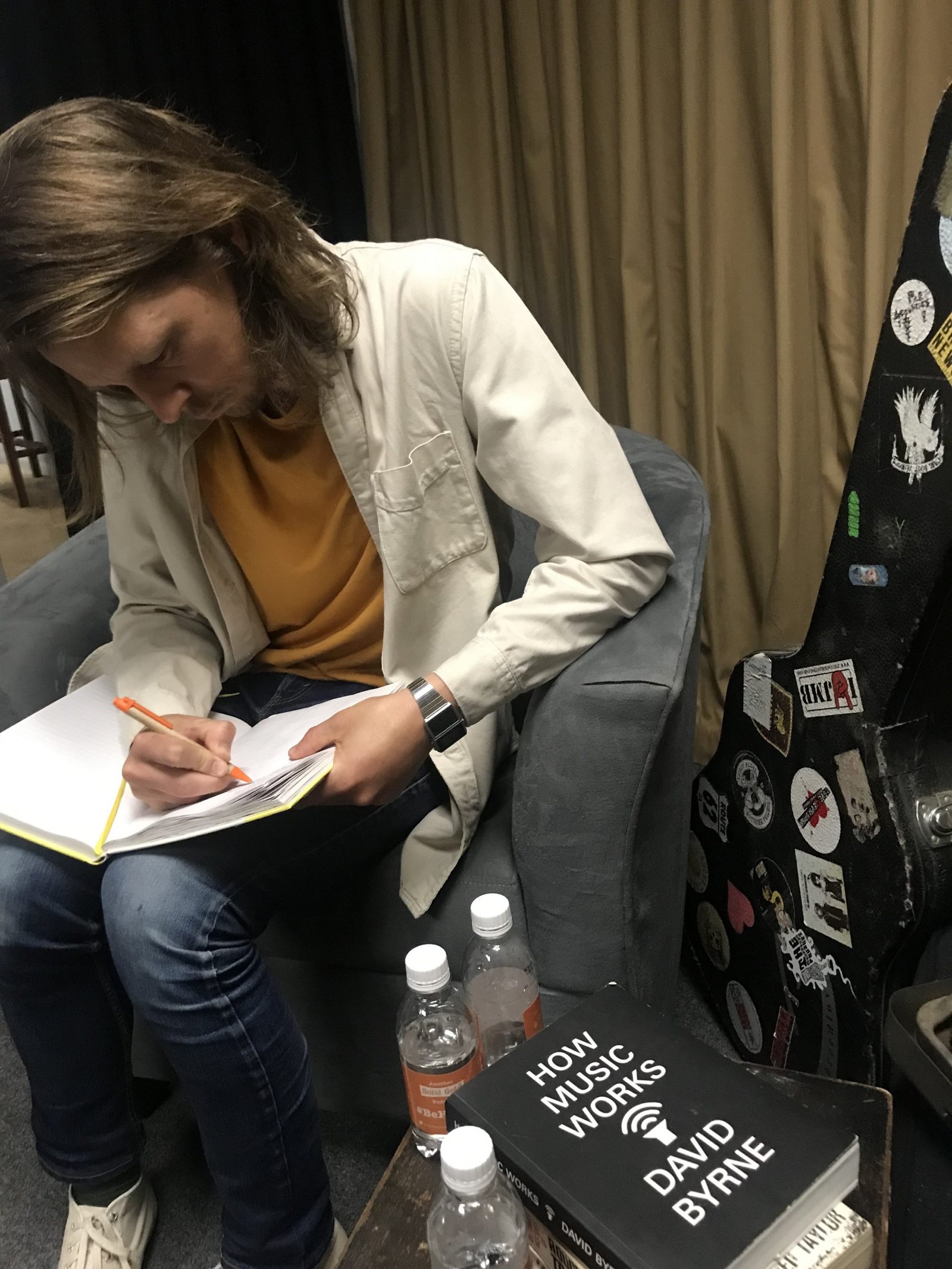 About Music In Africa Live
Thousands of African musicians have been affected by the COVID-19 pandemic which has introduced unprecedented lockdowns and restrictions across the continent. African musicians and professionals traditionally make a living from live performances, and now they find themselves in extreme difficulty. The main goals of Music In Africa Live is to support the African Music industry by enabling musicians earning opportunities from digital live performances at a time when many of them have lost their usual income due to the pandemic; to develop critical skills among professionals to enable them to navigate challenges occasioned by the pandemic and lastly to support Music advocacy activities on the continent. The project is supported by the German Federal Foreign Office, Siemens Stiftung and Goethe-Institut.
About the Music In Africa Foundation
The MIAF is a pan-African, non-profit organisation based in Rosebank, Johannesburg, with satellite offices in East, West and Central Africa. The MIAF's mission is to support the African music sector through promoting knowledge exchange and creating opportunities and capacity for music professionals. The foundation does this in two ways: digitally via the Music In Africa website and offline through training programmes, artist mobility programmes, workshops, concerts, lobbying, conferences and other related initiatives.