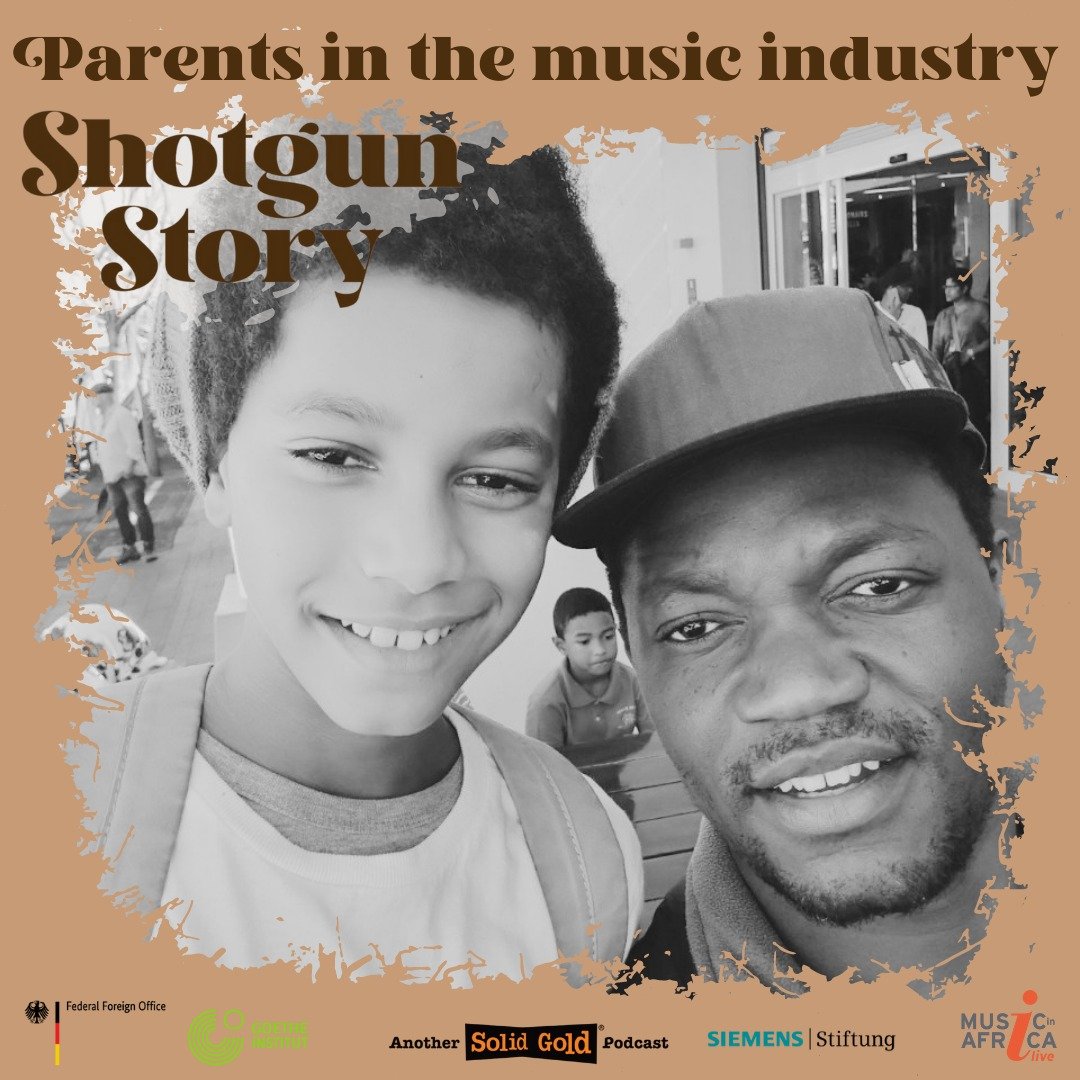 THIS 10-PART SERIES IS MADE POSSIBLE WITH FUNDING SUPPORT FROM MUSIC IN AFRICA FOUNDATION, THE GERMAN FEDERAL FOREIGN OFFICE, SIEMENS STIFTUNG AND GOETHE-INSTITUT. 
Mapumba is a singer/songwriter and a guitarist who's into music, sound and life. He's based in Cape Town, and he's also a dad.
In today's episode Mapumba talks about the differences between raising a teen vs. a young child, how his refugee background taught him the value of giving your children a sense of security, the emotional support systems required for artists, how your wealth is the love that you put into your creative practice (that's the only thing you have any control over!), and being prepared to take whatever comes with being a parent.
Listen to the growing Spotify playlist of the artists featured in this special series of interviews.
About Music In Africa Live
Thousands of African musicians have been affected by the COVID-19 pandemic which has introduced unprecedented lockdowns and restrictions across the continent. African musicians and professionals traditionally make a living from live performances, and now they find themselves in extreme difficulty. The main goals of Music In Africa Live is to support the African Music industry by enabling musicians earning opportunities from digital live performances at a time when many of them have lost their usual income due to the pandemic; to develop critical skills among professionals to enable them to navigate challenges occasioned by the pandemic and lastly to support Music advocacy activities on the continent. The project is supported by the German Federal Foreign Office, Siemens Stiftung and Goethe-Institut.
About the Music In Africa Foundation
The MIAF is a pan-African, non-profit organisation based in Rosebank, Johannesburg, with satellite offices in East, West and Central Africa. The MIAF's mission is to support the African music sector through promoting knowledge exchange and creating opportunities and capacity for music professionals. The foundation does this in two ways: digitally via the Music In Africa website and offline through training programmes, artist mobility programmes, workshops, concerts, lobbying, conferences and other related initiatives.